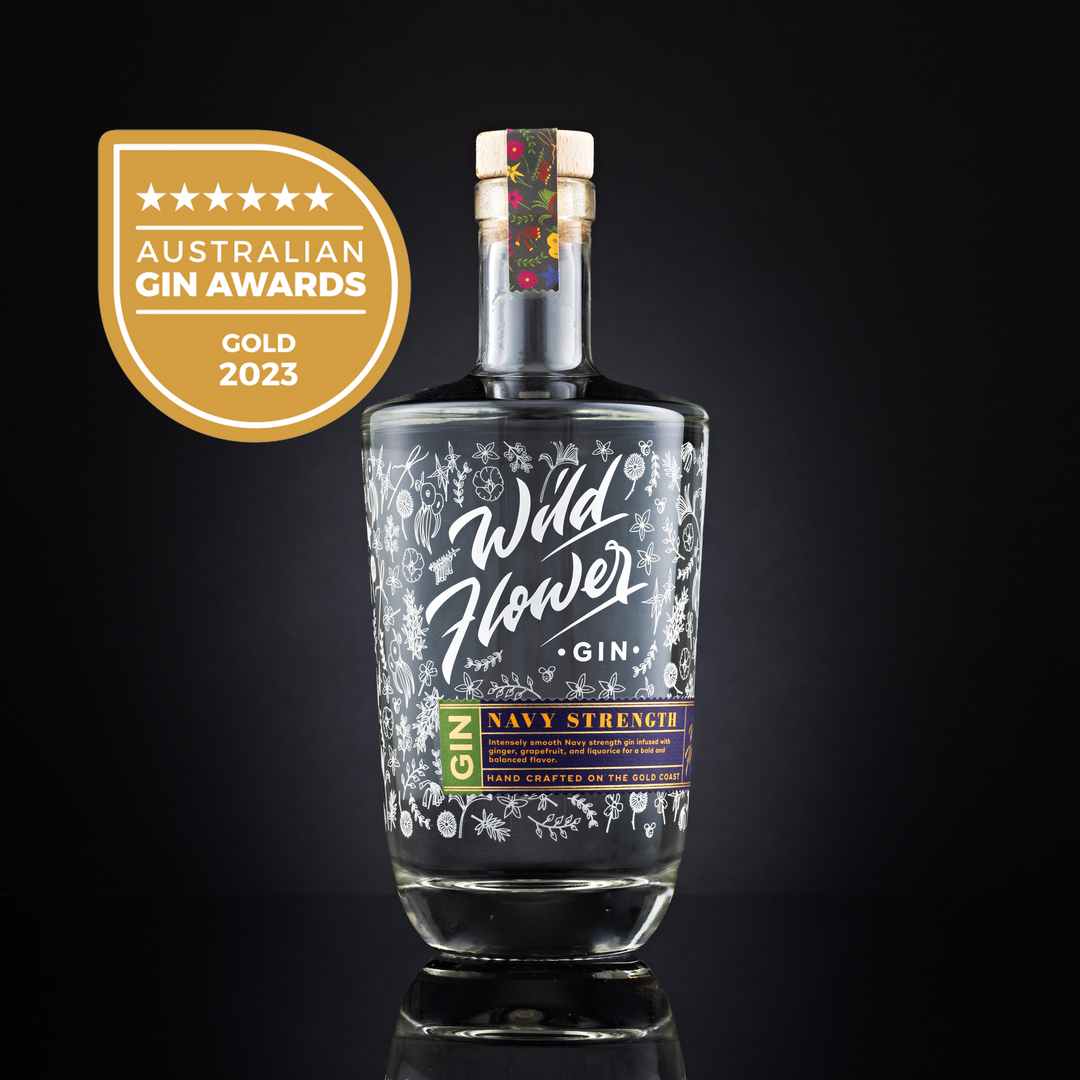 Wildflower Navy Strength Gin
Regular price
$89.00
/
Tax included.
Shipping
calculated at checkout.
---
Free shipping on orders over $100
In stock, ready to ship

Inventory on the way
Introducing Wildflower Distillery's Navy Strength Gin - an exceptional spirit crafted with passion and precision. This captivating gin takes your taste buds on a voyage of discovery, as carefully selected botanicals come together to create a flavor profile that is both bold and balanced.
Tasting Notes: With each sip, prepare to be immersed in a symphony of flavors that dance across your palate. Wildflower Distillery's Navy Strength Gin offers a captivating blend of botanicals, resulting in a truly remarkable drinking experience.
Upon the first sip, your senses are greeted by the unmistakable aroma of juniper, offering a delightful piney freshness that sets the foundation for the gin's character. As you explore further, hints of coriander unfold, adding a subtle citrus and spice infusion that excites the taste buds.
The journey continues with the smooth embrace of licorice, providing a touch of sweetness and an earthy depth that beautifully complements the ensemble. Refreshing notes of cucumber weave their way through the gin, offering a cool and crisp quality that invigorates the senses.
Prepare for a burst of vibrancy as the zesty essence of grapefruit takes center stage, infusing the gin with a bright citrus tang. Finally, the warmth of ginger arrives, leaving a lingering, spicy kick that adds depth and complexity to the overall flavor profile.
The result is a Navy Strength Gin that boasts a harmonious balance of flavors, showcasing the craftsmanship and meticulous attention to detail that Wildflower Distillery is known for. Each sip is a celebration of the botanical medley, leaving a lasting impression that lingers with you long after the glass is empty.
This Navy Strength Gin is not just for the adventurous; it's for those who appreciate the bold and seek a gin that pushes boundaries. It's the perfect companion for craft cocktail enthusiasts and those who desire a spirit that stands out in a crowd.
Crafted with utmost care and passion, Wildflower Distillery's Navy Strength Gin is an invitation to embark on a flavor expedition. Experience the exceptional and indulge in the extraordinary. Raise your glass and set sail with Wildflower Distillery's Navy Strength Gin - a true testament to the artistry of gin-making
Where we deliver: We deliver Australia wide only. You must be over 18 years to purchase alcohol.

Costs: Freight charges are $8.9 for standard shipping. Orders over $100 have free shipping!

Who we use: We
use Australia Post and Sendle. The delivery provider will be selected
at our discretion. In some instances we may use a local contract courier
in certain Gold Coast areas.

Timing of delivery: Orders
placed prior to 10:30am Monday to Friday will be processed within 2
business days. Orders placed after 10:30am on Friday will be processed
the following Monday. You will receive a dispatch confirmation email
with the tracking number once your order has hit the road.
Australian METRO areas within 5-7 working days
Australian REGIONAL areas 7-10 working days
Australian COUNTRY areas please allow at least 14 working days